In this blog series, BG Creative interviews artists and other creatives about their professional pursuits, biggest career do's and don'ts, and insights as to how good art and design philosophy can positively impact business. Artist, Carli Ihde, provides the accompanying illustrations throughout this series of featured creators.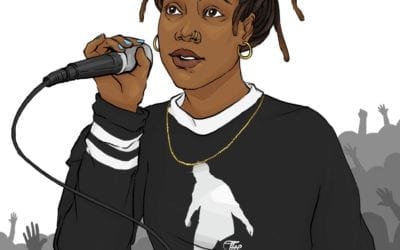 What sort of art or design do you do? I am a Hip-Hop and Theater artist. How long have you been doing this kind of art? I have been creating music since I was 6. I've been acting and writing plays since I was 13. How did you get to the level of success...
Subscribe for BG Creative's newsletter to be updated on when new Creator of the Month interviews and illustrations are available. Newsletters go out every three to four months.