In this blog series, BG Creative interviews artists and other creatives about their professional pursuits, biggest career do's and don'ts, and insights as to how good art and design philosophy can positively impact business. Artist, Carli Ihde, provides the accompanying illustrations throughout this series of featured creators.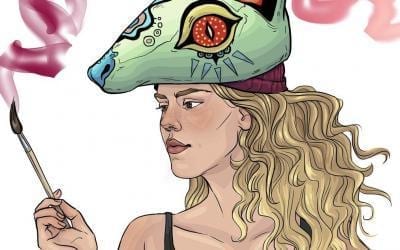 Jennika, what sort of art or design do you do? I'd say my main medium is oil painting. Aesthetically, my work is characterized by gestural line work, emotive swaths of color, paired with realistically rendered fragments of environments and characters that cause the...
read more
Subscribe for BG Creative's newsletter to be updated on when new Creator of the Month interviews and illustrations are available.