In this blog series, BG Creative interviews artists and other creatives about their professional pursuits, biggest career do's and don'ts, and insights as to how good art and design philosophy can positively impact business. Artist, Carli Ihde, provides the accompanying illustrations throughout this series of featured creators.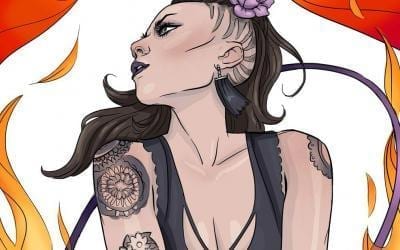 Sophie, what sort of art or design do you do? I specialize in various styles of hula hooping and juggling, as well as multi prop fire performances. I eat and breath fire. I manipulate props. I dance. I model. I choreograph. I perform burlesque and drag. I stilt walk....
read more
Below are examples of featured creators' work with quotes that are pulled from their interviews. These are the two most recent completed features. For an archive of all available quotes and examples of featured creators' work, go here.