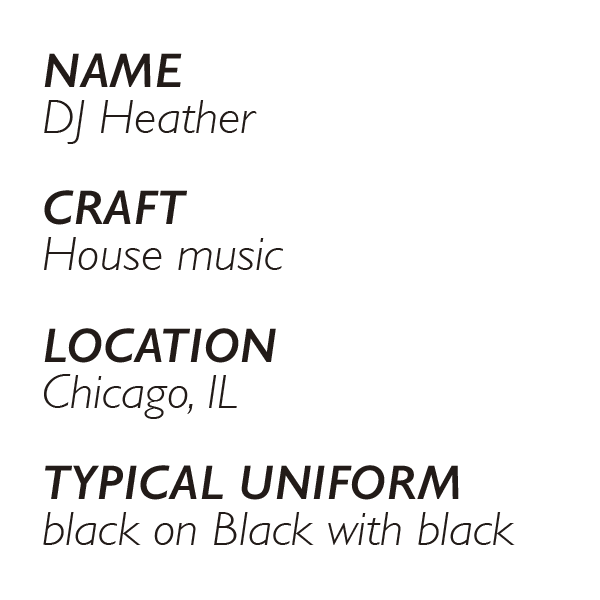 How would you describe your work?
I would describe what I do as part entertainer, educator and combining those components to be palpable enough for many palates. Like any art, it's subjective. Either you dig what I do or ya don't and that's ok.
As a DJ, producer and record label owner, I'm always looking out for talent for the label and dynamic tracks for my sets. Playing some tracks that might not be widely known helps expose fans to new artists, music and sounds.
What sets your work apart from other DJs in the House scene?
Hopefully what sets me apart is staying honest and sharing what I really feel from a musical perspective.
How did you get to the level of success you have today? (Major milestones, etc.)
The level of success ebbs and flows. Like any way of expression, you live by consistency and output that is solid regardless of frequency.
How do you approach each gig?
For each gig I try to prepare accordingly. Knowing where and when I'll be playing during an event. Time and place is everything.
Are there any gigs or projects that you're especially proud of?
I've been especially proud on my long running residency at Smart Bar Chicago, in addition to the two labels I run: Blackcherry, on my own and my partnership with Dan X and Little Mark for Apollo Music Group.
What's been the biggest challenge in your DJ career?
I've been fortunate enough not to have many challenges except having enough time to do it all. Being a mom has definitely made me try to use my time more wisely.
What are some of the big professionals do's and don'ts you've learned along the way?
Do be nice, don't be jerk.
You're DJ'ing SPHERES – November 17. What can attendees look forward to?
SPHERES attendees can expect House music with distinctly Chicago leanings.
What interested you about DJ'ing at a fashion show?
I don't play them often, but it's always nice to do events outside of the usual club context.
If people want an introduction to your work, where should they start?

Check out my first mixed CD. "Tangerine" seems to be a touchstone for many.
—
Author: Rachel Keranen | @river_rach
Illustrator: Carli Ihde | @carlieyed
Creator of the Month: DJ Heather  | @djheather
Check out all the interviews and illustrations here.